We are very excited that this year is a National Convention year! We are teaming with the Department of Biological Science to sponsor 8 members to travel to the National Convention in Monterey, CA this June.
Applications are due to Dr. Fadool by Friday, February 16th at 5 pm.  Please drop your completed application materials in the Tri-Beta drop box outside Dr. Fadool's Office, KIN 3008.  You will need a draft of your abstract, unofficial copies of your transcript, a paragraph statement of your level of research experience, and a letter of recommendation by your advisor.  In addition to competing in oral and poster presentation formats for National awards in Ecology, Cell Biology, Molecular Biology, Neuroscience, and Technology, student meet society members from all over the country and get to participate in science related field trips throughout Northern California.  
Here is the application form for Travel Support for the National Convention (Now Open) - click here 
We are currently selling FSU Biology Shirts and Mugs to support our convention trip.  They will be available at meetings and also you may contact Dr. Fadool.  They make great graduation gifts, nice thank yous to guest speakers, or holiday gifts to your friends and family!  Thank you to the Biological Science Department Members whom have supported us in our sales. 
$14 - Short Sleeve 
$18 - Long Sleeve
$8 mugs or 2/$15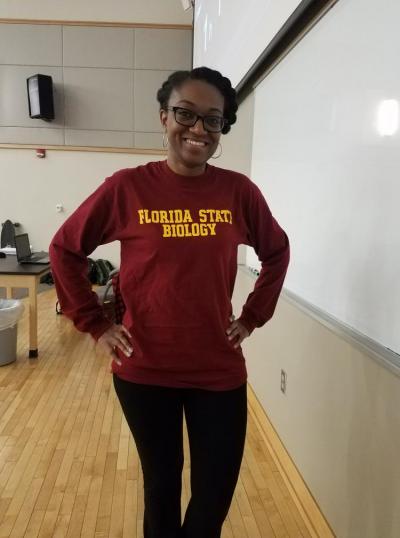 title-inside title-centered
2